Fortigate administrator GUI authentication bypass critical vulnerability CVE-2022-40684 found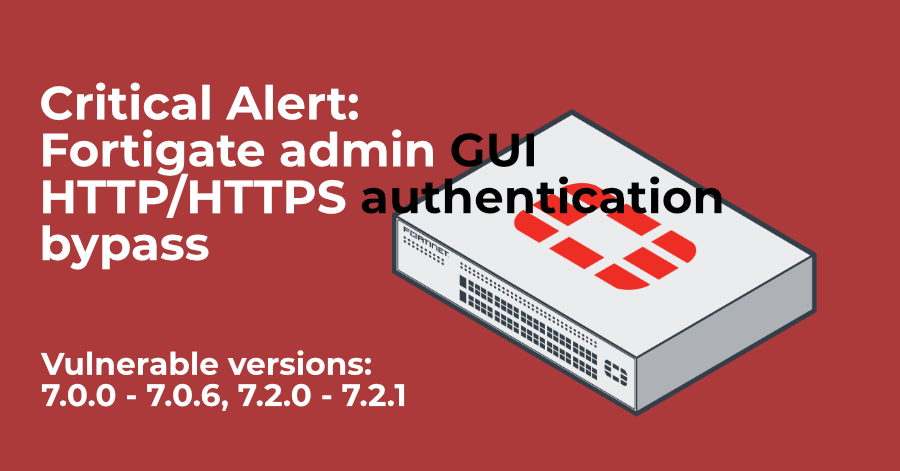 On 6th of October 2022, the Fortinet started circulating internally and to their clients preliminary alert that admin GUI vulnerability had been found. They released more details by now, but the whole picture regarding the exploitation path is not known yet. The vulnerability was assigned severity 9.6 (very high), and as far as we can understand from their bulletin - allows attackers to bypass the administrator authentication mechanisms and get access to the GUI. Also, not stated directly, but understood - the `trusthost` configuration does NOT prevent attackers coming from IPs not on the trusthost list. It is now known that if any admin-level account has 0.0.0.0 as its trusthost set, then such Fortigate is vulnerable from any IP.
Fortinet recommend the following to be done immediately:
Upgrade the affected versions: 7.0.0 - 7.0.6, and 7.2.0-7.2.1 to the next available (7.0.7 and 7.2.2), as a solution.

Configure/duplicate specific IP addresses from trusthost settings (if already in place) in Local-in policy, limiting management GUI access to the trusted by you IPs, as a work around.

Disable admin GUI HTTP/HTTPS access on Internet-facing interface(s).
To exploit this vulnerability, an attacker has to send specially crafted HTTP request. It is not known, unfotunately, how complex (or not) the exploitation is.
The Fortinet designation for this vulnerability is:
FortiGuard ID: FG-IR-22-377
CVE ID: CVE-2022-40684
Severity: Critical / CVSS: 9.6