Fortigate firewall demo free access. Also FortiManager and FortiAnalyzer
UPDATE 2019: I updated the access details below. Also, if you work for a Fortinet partner you can request access to the demo appliances via Partner's Portal.
As someone said best things in life are free. Here are links to the demo Forigate firewall, ForiAnalyzer and FortiManager open to access from anywhere . So that you can familiarize yourself with the Management GUI look and feel.
NOTE: Access is read-only.
NOTE 2: No , it is not me being so generous, it's Fortinet caring for us.
Fortigate 2000E :
user:demo
password: demo
fortigate.com
ForiAnalyzer 800:
user:demo
password: fortianalyzer
https://www.fortianalyzer.com
FortiManager 400:
user:demo
password: fortimanager
https://www.fortimanager.com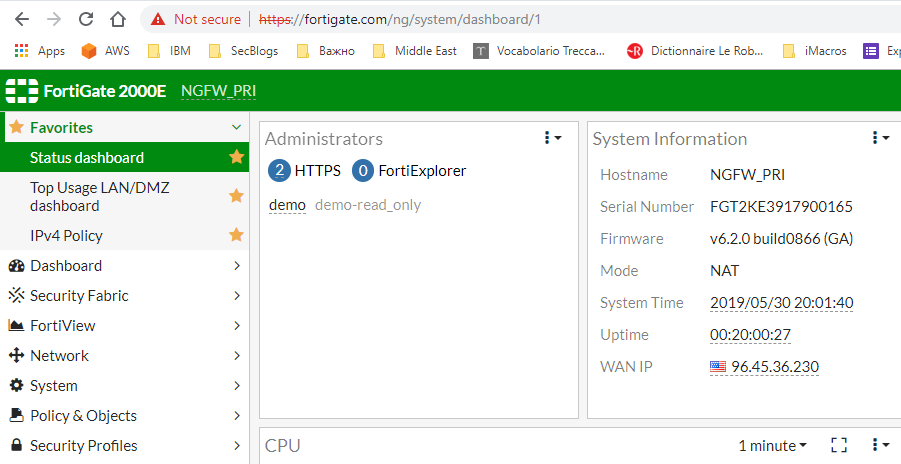 Follow me on https://www.linkedin.com/in/yurislobodyanyuk/ not to miss what I publish on Linkedin, Github, blog, and more.